Did somebody say iPhone 14?
Yes it's only June, but we all love a good natter about Apple's next latest and greatest!
As always, the details will be in the main UK centric (£GBP, BST) but all are welcome here!
Would be great to hear on people's views on the early rumours of what the new phone has in store. Notch vs Pill? Going to miss the mini? Down about the 14 not getting the A16 chip? Does anyone even pre-order the non pro model?!
I'll keep updating this first post as we go with any new information worth sharing!
best place to go as usual for the latest info is here on Mac Rumors:
iPhone 14 – https://www.macrumors.com/roundup/iphone-14
iPhone 14 Pro – https://www.macrumors.com/roundup/iphone-14-pro/
| | |
| --- | --- |
| iPhone 14 | iPhone 14 Pro |
| new 6.7″ Max model | new Pill shaped cutout to replace notch |
| 5.4″ mini to be discontinued | 48 Megapixel rear camera supporting 8K video recording |
| no significant design changes – keeping the notch | improved ultra-wide lens |
| slightly larger camera bump | new A16 chip |
| no Pro Motion 120Mhz refresh rates | so significant design changes – larger camera bump |
| Wi-Fi 6E | Titanium Frame |
| | Always on Display |
2022 iPhones
6.1″ – iPhone 14
Pricing
Unlocked, Contract-Free prices
128GB – TBC
256GB – TBC
512GB – TB
6.7″ – iPhone 14 Max
Pricing
Unlocked, Contract-Free prices
128GB – TBC
256GB – TBC
512GB – TB
6.1″ – iPhone 14 Pro
Pricing
Unlocked, Contract-Free prices
128GB – TBC
256GB – TBC
512GB – TB
1TB – TB
6.7″ OLED – iPhone 14 Pro Max
Pricing
Unlocked, Contract-Free prices
128GB – TBC
256GB – TBC
512GB – TB
1TB – TB
FAQs
When's the Keynote?
The 2022 keynote will be usually in the 1st or 2nd week of September 18:00(BST). There are no clues yet to if this will back in-person or a pre-recorded event like WWDC in June 2022.
Where can I watch the Keynote?
The Keynote can be streamed online on apple.com, on Apple TV devices or YouTube. – (TB)
Where can I watch a replay of the keynote?
The replay of the keynote can be watched on apple.com
There is also a spoiler free link(TBC) to the replay. I usually bookmark this page to go directly to later on in the day to watch the announcement without hearing/reading anything else.
What time do pre-orders start?
Pre-orders usually start the Friday following the keynote. 2021 pre-orders started at 1pm BST. †
1pm (BST) on Friday (TBC) September
When is the official launch?
When there are no delays in production etc, models are usually available one week after pre-orders start. If this continues to be the case then it would be:
Should I pre-order from the desktop store, or mobile app?
Historically the app is has been more stable when pre-orders first start, compared to the desktop store. Honestly I've never had much luck in the last few years of ordering to get the first batch of phones.. I've given up trying to guess!
The 2020 ordering process was straightforward for most with no dramas… long may that continue!
Pre-Authorisation of Finance
Apple changed things up in 2020 allowing the us in the UK to pre-authorise for finance (through Barclays) a few days prior to the pre-orders starting. This made the pre-order process even less stressful allowing you to just select the device and complete the order.
How do I pre-order and join iPhone Upgrade Programme?
You will have 2 options, either as an existing member or new.
Existing Members
as an existing member you can check if you are eligible to upgrade and if so, go ahead and reserve.
New Members
You can reserve, if available, the phone of your choice
you will not have to pay or use a card during this process as it is a reservation for an instore appointment. Remember that acceptance onto IUP is subject to application and credit check etc.
Can I reserve for collection in store?
With previous launches there has ben an option to reserve for in-store pickup. After the official release day there has also been an option to check stock at individual stores and reserve.
Can I trade in my current phone when purchasing the new one?
you can off set the value of your current phone when trading in with Apple (via their partner) against the purchase of a new phone.
Steps (and a thank you) from @mrandyyu :
You supply the details of your trade in and the value is taken off your total amount. If you pass the credit checks, you're pre-approved and can have the phone sent to your home or collect from an Apple store.
Once you've taken delivery of your new phone or collected it, this triggers a pack to be sent to you to send your trade in phone. It was UPS that collected from memory and within a week, Apple had received, inspected and confirmed all was good. Only wanted the phone, so I was able to keep my 18 watt USB C charger that came with the 11 Pro Max.
Will my iPhone order be delivered on the Launch Date?
This will all depend on any stock constraints. If you are lucky to get in a pre-order and the estimated delivery shows for the launch date, then you will get your phone on that day. If the shipping dates start to push out then you will have to wait unfortunately. Apple's estimated delivery dates are pretty accurate but they have had recent history in bringing forward some orders which has missed the initial launch day release
Is there a limit to how many iPhones I can order?
Apple typically imposes a limit of ordering 2 iPhones per Apple ID.
Will my order be delayed if I order a case/Apple Care with the iPhone?
In the past, people have experienced delays in receiving their orders if they order any accessories along with the phone. It is recommended that you order the iPhone separate to any accessories to avoid the potential delay.
Once I pre-ordered, Apple placed a hold on the funds in my account but released it a few days later without taking the money. Is there something wrong with my order?
When you pre-order from Apple and pay by credit or debit card, Apple will at some point place a 'hold' on the amount with your card company. This checks you've got the funds, and stops you spending them. However, a hold only lasts a few days, after which time your card company will automatically make the funds available to you to spend again. When you see this happen, it is nothing to worry about, it DOES NOT mean Apple has canceled your order. Apple will not take the money out of your account until the day of shipping.
Apple has taken funds buy my order still shows 'preparing for dispatch'?
Pre-orders which are due for launch day delivery will usually see a change of order status to dispatched the day before delivery. Launch day stock is typically sitting at Apple's logistics partner, Syncreon, in Hinkley. The devices are handed over to a local courier (DPD or UKMail) from around the afternoon onwards on the day before. From this point your tracking would become active.
What courier will my order be delivered by?
On past releases, people who have been lucky enough to snag a launch day pre-order are likely to have their orders shipped from Syncreon in Hinkley. These deliveries and then usually handled by UK Mail and DPD.
Orders which have missed the launch date typically come direct from factory via UPS.
My order has been shipped with UPS, how can I track it?
On your order page there will be a tracking number starting with 1Z, simply copy and paste it into the tracking box on the UPS website and it should display your tracking results. Please note that tracking numbers may take some time to become active.
My order has been shipped with UK Mail, how can I track it?
If your tracking number starts with '309', enter it into the UK Mail Tracking Page. Entering your post code is not required, however if you do enter it then you'll be able to change your delivery date or select to pick your order up at your nearest depot. If your tracking number doesn't start with '309', select the 'Customer reference' option and then enter your tracking details along with your post code. UK Mail should text you with a one hour delivery window, and you can view delivery progress online.
My order has been shipped with Syncreon, how can I track it?
Enter your 'Delivery Number' in the 'Order No/Delivery No' box on the Syncreon tracking page, and your Apple order number (starts with W) in the 'Web Order No' box. If your tracking number starts with '309' you will then be able to track it to delivery on the UK Mail Tracking Page. Please note that tracking numbers may take some time to become active.
What does "tracking day" look like?
what to know the previous timings of what happened the day before the launch?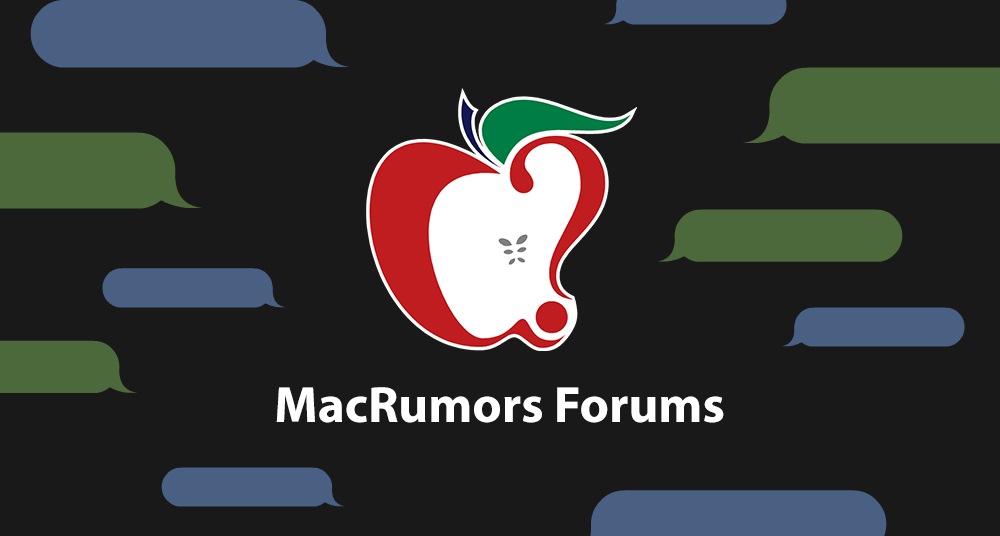 UK iPhone 13/13 mini/13 Pro/13 Pro Max Pre-release, Orders and Dispatch Thread​
so a summary of last years (the day before iPhone day AKA tracking day)… going to be a busy day.. there were 1173 posts on the 22nd Oct and summary of the day below! 8.30am – first DPD app notifications of delivery but nothing from Apple and no updates on order 12.00pm – apple order status…

forums.macrumors.com
How can I pay for my iPhone?
Apple has a few different ways to pay or finance your purchase. These are:
iPhone Upgrade Program – https://www.apple.com/uk/shop/iphone/iphone-upgrade-program
20 monthly payments at 0% APR
£69 up front
Apple Care+ has to be taken
Able to upgrade phone after 11 payments when trading in existing phone
In store only. (you can pre order online for in-store pick up and sign up to IUP)
Subject to status
Apple Finance – https://www.apple.com/uk/shop/browse/financing
Barclays
trade in
Trade in your existing device with Apple. If there is a loan against the device then they will put the value towards your outstanding loan balance. If there is remaining value, it will be applied to your new iPhone purchase. Or if the value doesn't quite cover the loan balance, we'll collect the rest at checkout.
Pay in Full
Pay in full online or in store using credit card, debit card, Apple Pay, PayPal or Apple Store Gift Cards
Are there any Music Magpie (or other) Voucher Codes?
(TB)
from 2021 – Music Magpie – 'UPGRADE21' for 10% capped at £30
How do I transfer my eSIM to my new phone?
A great guide has been provided by @dbrose here
Is there a link to previous UK launch threads?
2021 I iPhone 13/13Pro here
2020 – iPhone 12/12Pro here
2019 – iPhone 11/11Pro here
2018 – iPhone Xs/Xs Max/Xr here
2017 – iPhone X/8/8+ here
2016 – iPhone 7/7+ here
2015 – iPhone 6s/6s+ here
2014 – iPhone 6/6+ here
2013 – iPhone 5s/5c here
2012 – iPhone 5 here
2010 – iPhone 4 here
looking forward to hearing from the many regulars here as well as anyone new to the party!