Brooke's Note: We are writing [again] about a level of strategic action so big and complex that analysts — egged on by reporters at RIABiz in two cases — are doing their best to do a bite-sized assessment when any sensible person might be tempted to punt. The X factors are everywhere. So tall was Orion's task a decade ago, going after Envestnet, it seemed almost ludicrous to try. Now it looks pretty real. Orion has many good qualities but an overlooked one is that it just keeps coming and coming. The one aspect of the Orion-Redtail deal we left out of this article –after emphasizing it in our last one — is the relationship between Orion's Eric Clarke and Redtail's Brian McLaughlin and who they are. McLaughlin, like Clarke, also just keeps pressing ahead like an unrelenting force. Expect, better or worse, this duo — all smiles — to keep coming and coming until they achieve what they want or go down swinging.
Orion Advisor Solutions now owns Redtail Technology and now stands an underappreciated chance to "own the desktop."
Envestnet is in reinvention mode and Orion is loaded to the teeth with market share and software, one industry consultant opines.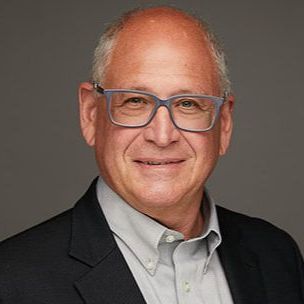 †[Orion CEO] Eric Clarke is holding all of the cards and is about to leap-frog Envestnet, which continues to just re-arrange the deck chairs of their businesses, moving one silo into another silo, instead of actually integrating them and aligning their businesses around customer segments ," says Tim Welsh, president of Nexus Strategy. See: Envestnet finally, officially, (mostly) parts ways with Stuart DePena.
Orion just bumped its AUA by $1-trillion-plus to $3 trillion of AUA — in just 48 days – with its buy of the Sacramento, Calif. CRM leader.
Yet it'll need to work hard to create software stacks and not a silo-dotted farm, according to Joel Bruckenstein, who runs the T-3 conferences.
"One wonders if [Orion] has sufficient bandwidth to integrate all of the pieces to boost its data analytics capabilities seamlessly in a relatively short period of time," he says.
Playing to advantages
After fresh investment from Genstar Capital in June 2020, Orion's deal-making rate took off. See: In a deal wired by a 'Tony,' Orion leaps to the top TAMP tier.
The company acquired the TAMP Brinker Capital in June 2020, analytics vendor HiddenLevers (March 2021), compliance software Basiscode (Oct. 2021), Redtail, (April 2022) and OCIO vendor Townsquare (May 2022).
But Clarke makes no promises a no-silo Rome will be built in a day.
"Today, we start bringing Orion and Redtail together… [joining] Redtail's highly regarded CRM with Orion's robust tech stack ecosystem, [makes] it even more valuable for advisors," he says in the release.
Orion has a couple of big advantages over Envestnet — starting with patient private owners — and going to the fact it doesn't need to monetize an outlying piece like Yodlee, Welsh contends.
"I don't think Redtail is a 'Yodlee-buster' at all, but rather more of a strategic component to build a unified experience for Orion and own the advisor desktop. As a result, they don't need to 'monetize' that data in Redtail and sell it to third-parties like Envestnet does."
Orion may be able to channel its data into a very practical dashboard, says Bruckenstein. via email.
"Providing an analytics dashboard to advisors to help them grow is one avenue, another is internal analytics that help Orion identify growth opportunities. They might offer a 'free' version of analytics … and charge for a more indepth, robust version," he adds.
Orion also hints at a Redtail hub dashboard.
"The union … is aimed to transform the way advisors grow their business … [and] the combination … can serve as the foundation for advisors' tech stacks … built around a CRM hub," the company states in the linked release.
Access data
Excluding the 650 Redtail clients already using Orion services, Redtail adds 18,350 new RIAs, IBDs and other financial firms to Orion's business book. In full, Redtail serves a whopping 110,000 users at 19,000 firms, roughly the same as Envestnet.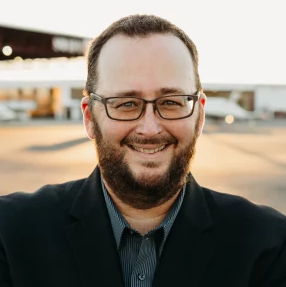 Orion serves 2,300 firms with a combined $1.9 trillion of assets under their administration (AUA) and its TAMP manages over $60 billion. Redtail commands upwards of 60% of the RIA and IBD CRM software market. Jointly they serve 20,650 companies.
Orion promises no inconvenience as it knits pieces together.
"Existing Orion and Redtail clients should expect no disruption… [and] the combined technology platform experience is expected to come to market quickly as APIs and deep integrations are already in place," the companies state in a release.
The combination creates a company with "insight into" $3 trillion of client assets, and hands Orion access to data gleaned from the upwards of $1.1 trillion managed by Redtail clients. See: Eric Clarke gets Brian McLaughlin to remove 'blinders' and sell Redtail.
Staying the course
Redtail CEO Brian McLaughlin has also now formally joined Orion's board, and becomes its president of CRM. The Redtail brand will continue as is, too, at least in the short term. See: Noreen Beaman steps down as president of Orion Advisor Solutions after Brinker migrates to Orion.
"For the foreseeable future, Redtail will continue operations as a stand-alone business, functioning largely as [it has] to this point… [and] will maintain all existing business relationships," Orion states, in the release.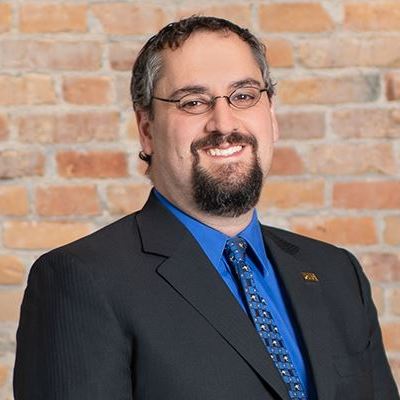 Orion declined to reveal the terms of the deal, although McLaughlin parlayed a good part of his ownership into Orion shares, which could shoot up in value if Orion stays on course for an IPO.
Orion has also yet to answer whether any Redtail executives have left the firm, since the deal was first announced.
Why exactly Redtail sold, Orion bought and whether the deal was strategic, synergistic or opportunistic will be revealed in time, says Michael Kitces, founder of the XY Planning Network in the May issuea of ​​his Nerd's Eye View technology blog.
"There are clearly some interesting long-term synergy potentials between Orion and Redtail, and some nearer-term cross-selling opportunities to attract the 70%+ of each software's users that don't use," he writes.
†[Yet] sometimes the biggest drivers of industry acquisitions are simply the economics of rising valuations as private equity dollars continue to roll through the industry."
Don't doubt that dollars rolling to the right place can create business momentum out of finacial flow, Welsh says.
"Orion really did pull off the deal of the decade with Redtail, so tons of momentum," he says.