Whether you plan on spending the next few months sitting around a campfire in the wilderness, on a beach taking in sunsets, watching an Independence Day parade on Main Street or tailgating in the parking lot of your favorite band's concert, a great camping chair — like one of our top picks — can majorly upgrade your summer adventures.
---
Top products in this article:
Best budget camping chair: Coleman camping chair with built-in cooler, $27
Luxury (but heavy) camping chair: Yeti Trailhead camp chair, $300
Best camping chair for two: Kelty Low Loveseat, $140
---
Gone are the days when portable and lightweight seating options require sacrificing comfort and ergonomics. Today, camping chairs come in a variety of shapes and sizes, including loveseat versions made for two. Many of these folding chairs include bonus features, such as built-in coolers, storage pockets and drink holders.
The following camping chairs are constructed to assemble and disassemble with ease, folding up neatly and compactly. Some weigh very little, making them great travel companions for the trails. Others, while a bit heavier, provide sturdier and more ergonomic support, making them perfect for excursions that don't involve long hikes.
We rounded up some of the top-rated and best camping chairs for your next outdoor adventure.
(If you're going out into the woods or mountains soon, be sure to check out our roundup of the best high tech gear for camping†
---
Coleman camping chair with built-in cooler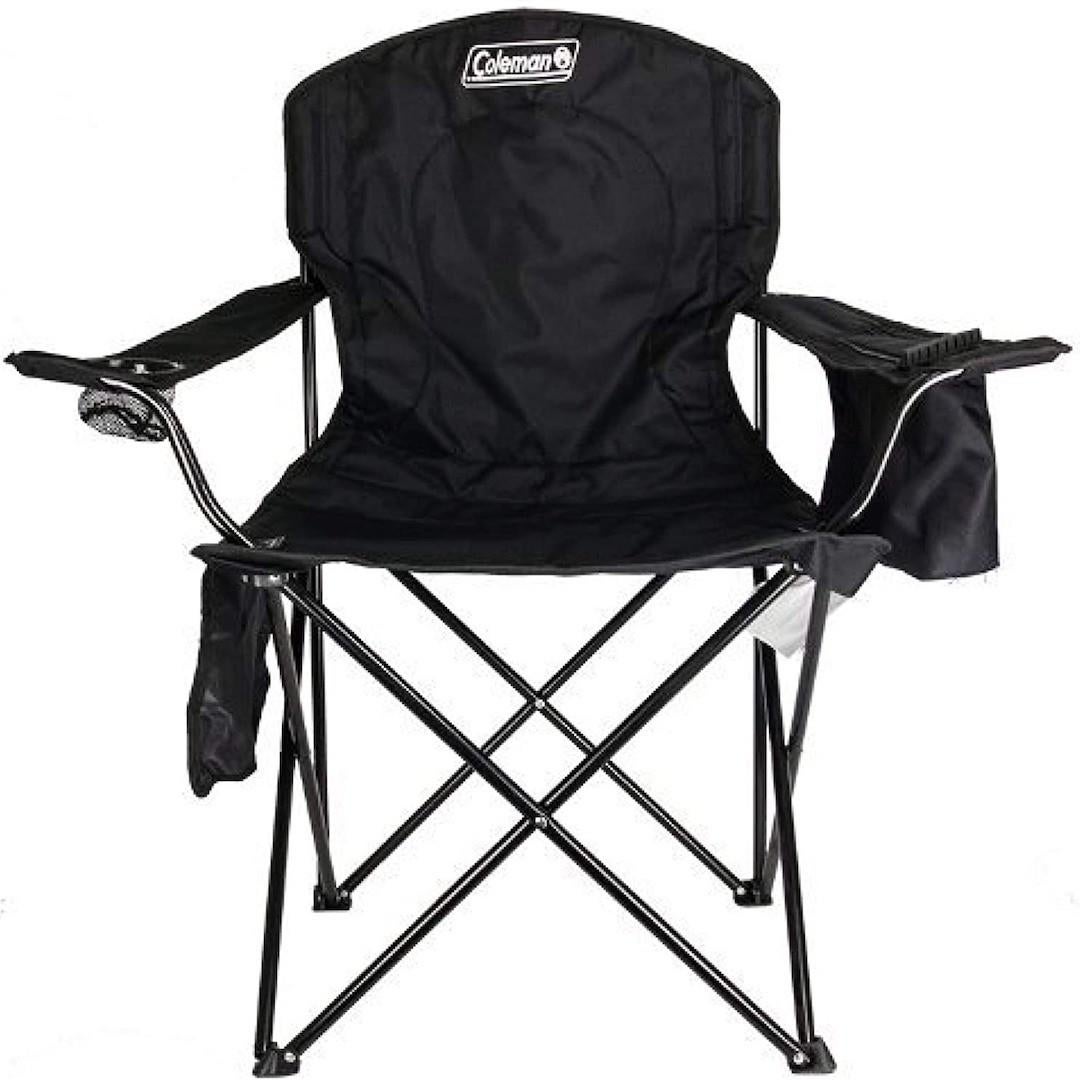 This two-in-one piece of camping equipment offers a place to sit while simultaneously keeping four cans of your favorite drink cool. Weighing a little over 8 pounds with a capacity of 325 pounds, the sturdy camping chair folds up into a bag and comes with a strap for easily slinging over your shoulder.
This chair is the bestselling camping chair on Amazon, boasting a 4.7-star with more than 48,000 reviews.
Coleman camping chair with built-in cooler, $27
---
Big Agnes Mica Basin camp chair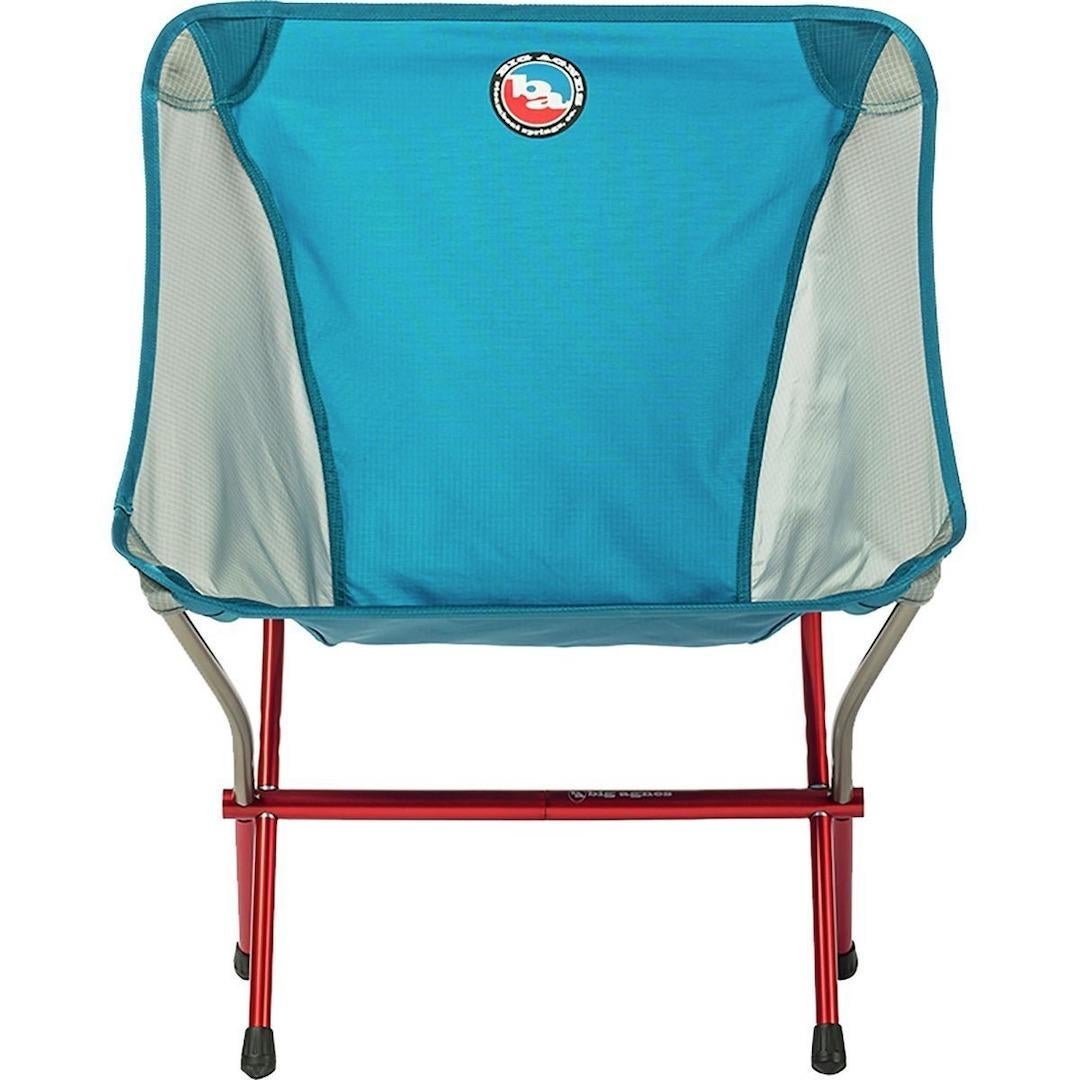 A great option for backpacking, the Big Agnes Mica Basin is both comfortable and portable. The light-weight chair is constructed out of aluminum poles and tear-resistant nylon and polyester fabric that can hold up to 300 pounds. It features a color-coded frame that makes setup a breeze.
Big Agnes Mica Basin camp chair, $150
---
Yeti Trailhead camp chair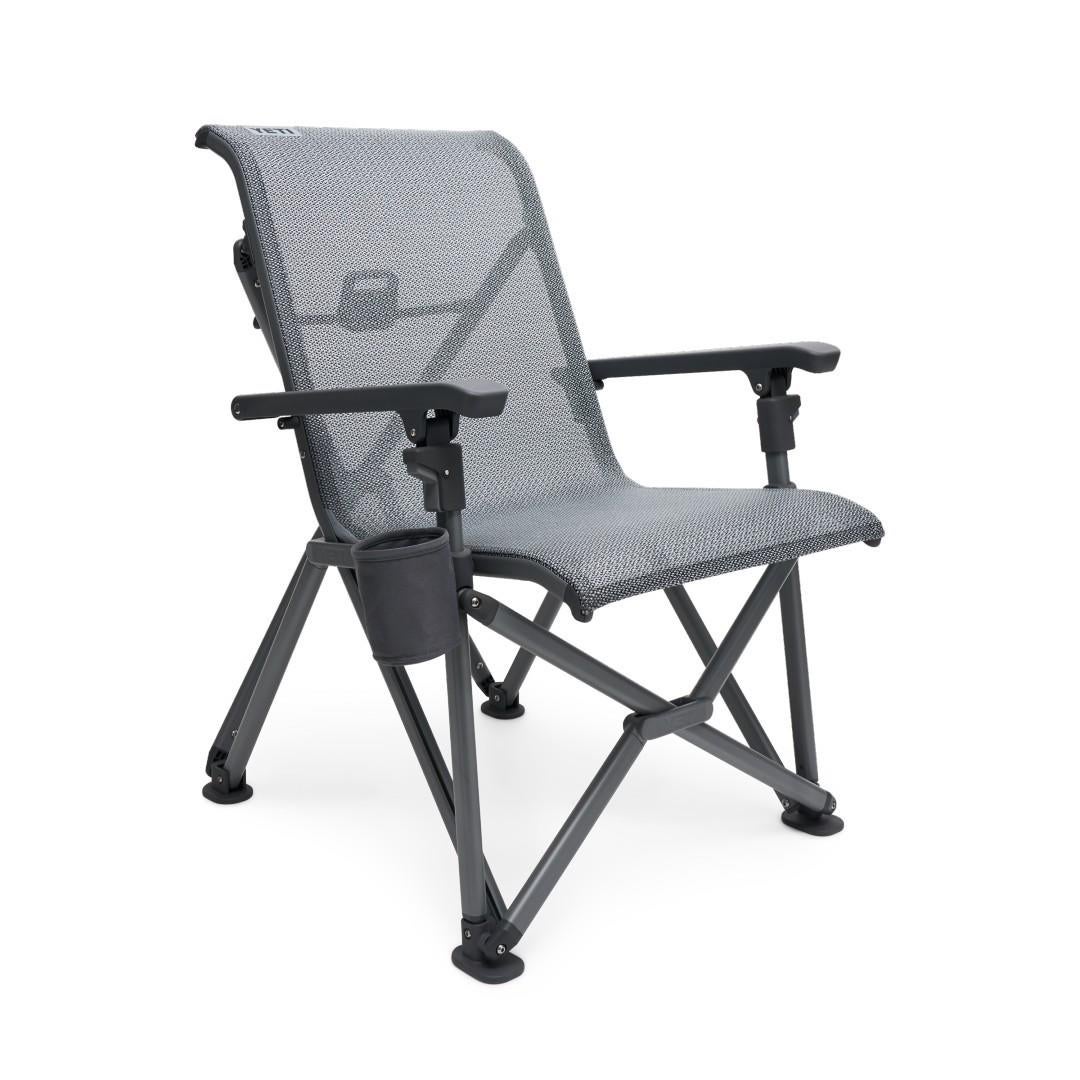 Looking for a luxurious camping chair to maximize comfort while roughing it in the great outdoors? The ergonomic Yeti Trailhead holds up to 500 pounds of weight. It's heavier than the average camping chair at 13.3 pounds, but the carry bag features double straps to make carrying that extra weight easier.
An added bonus? The chair features a cup holder, perfect for your Yeti mug.
Yeti Trailhead camp chair, $300
---
Cliq portable camping chair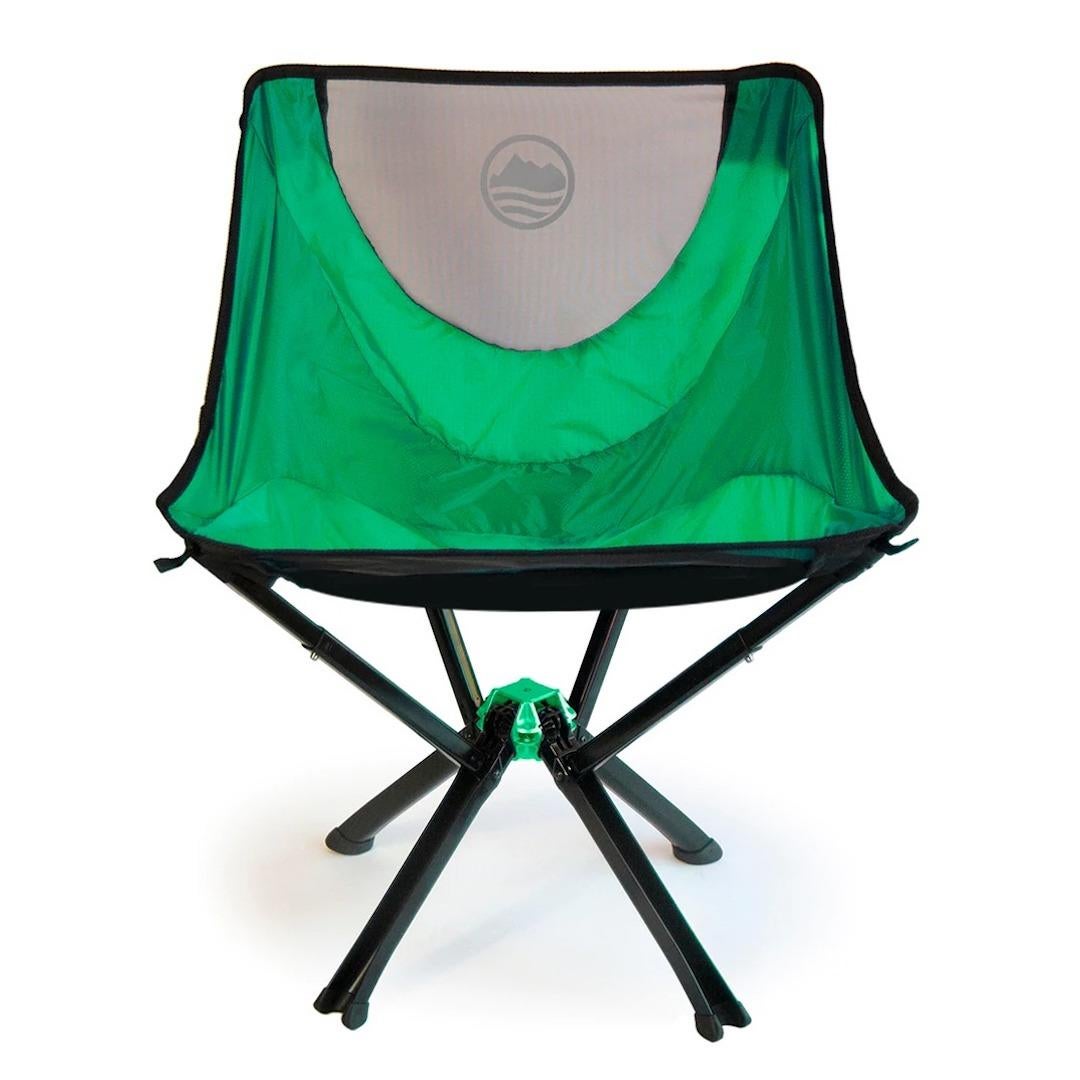 The highly portable Cliq chair weighs less than 4 pounds and folds up into the size of a water bottle. The chair still manages to be strong and durable, holding up to 300 pounds with its unique tip-proof, four-legged design.
Cliq portable camping chair, $100 (reduced from $140)
---
Kijaro dual lock portable chair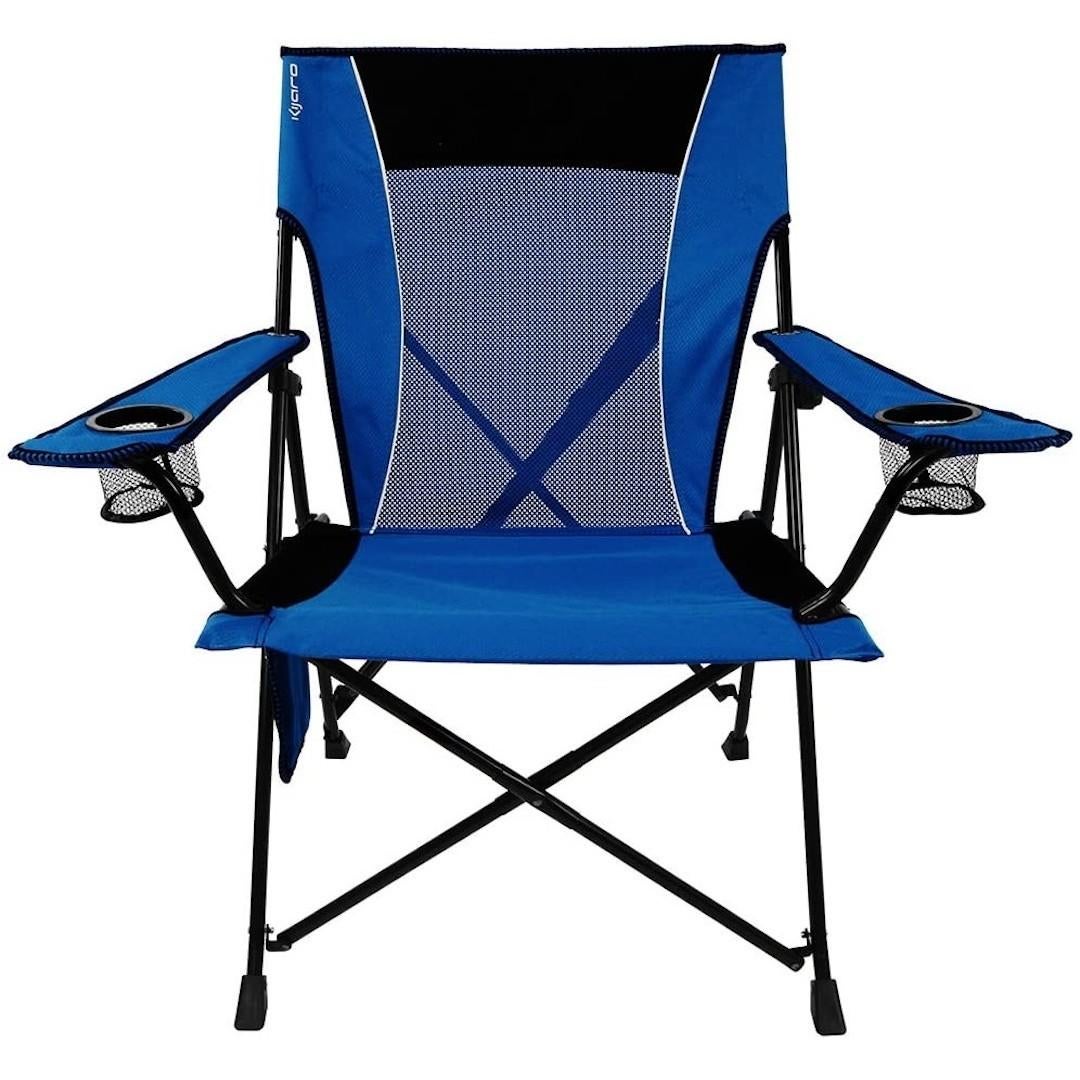 Campers on a tighter budget should gravitate toward this dual-locking, portable chair from Kijaro. The 9-pound camping chair features dual cup holders, plus an organizer with zip and mesh pockets. Includes a carry bag with strap. Supports up to 300 pounds.
Kijaro dual lock portable chair, $43
---
Kelty Low Loveseat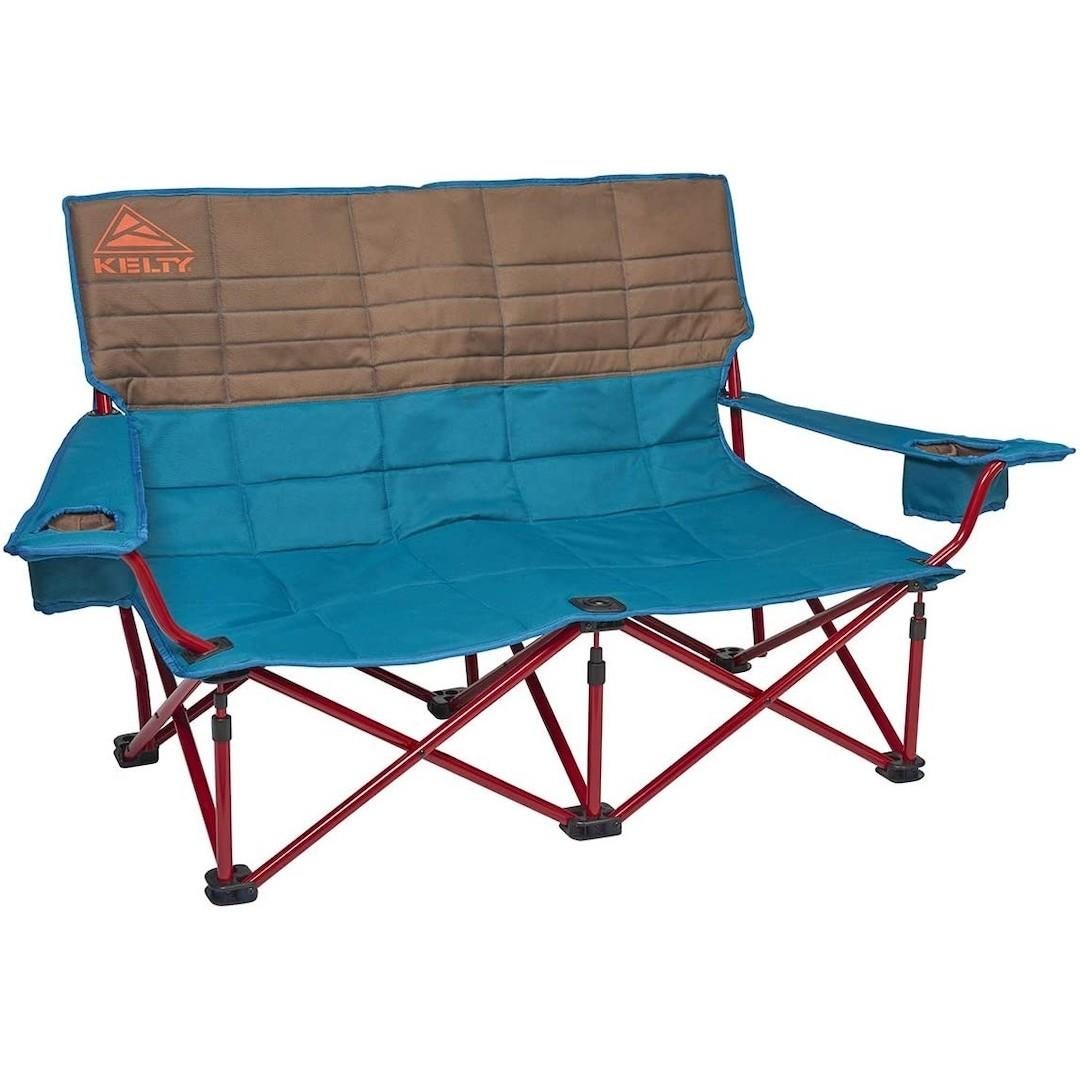 A favorite of Amazon shoppers, the 4.8-star Kelty Low Loveseat offers comfort for a couple of people (plus a dog). It has a lower seating height than the average camping chair, and a slight recline.
This couch-like option, available in a few color combinations, is constructed out of durable material with a weight capacity of 500 pounds. Campers love that the 15-pound chair neatly folds up into an included roll tote, perfect for slinging over the shoulder.
Kelty Low Loveseat, $140
---
GCI portable rocker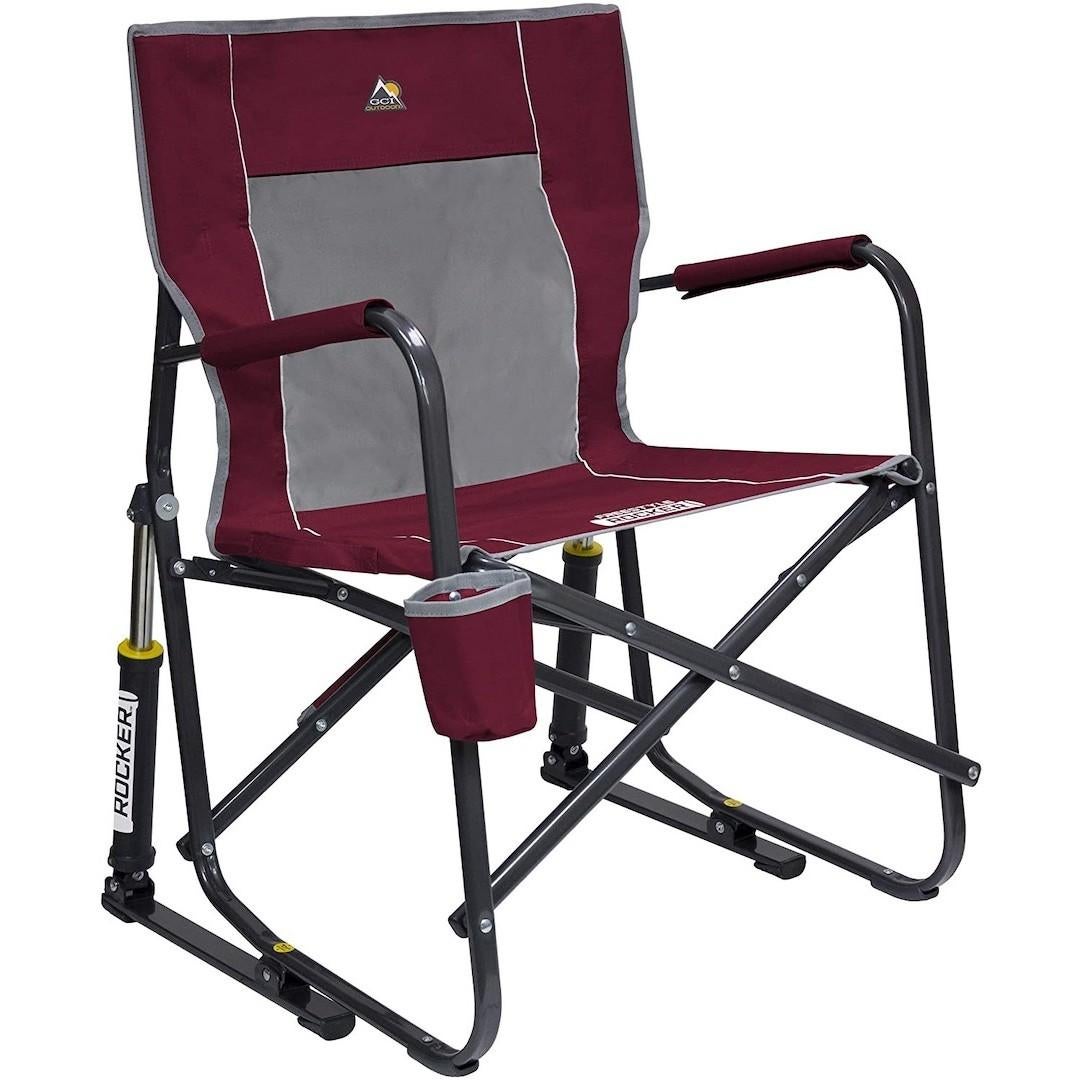 Imagine yourself rocking in front of the campfire in this portable rocker. The 12-pound chair, constructed out of a durable, powder-coated steel frame, holds up to 250 pounds. It features padded armrests and a drink holder.
GCI portable rocker, $70
---
Related content from CBS Essentials: